Closed borders and the shut-down of international travel have devastated our industry. However, as some countries have seen success in controlling community transmission, the 'green shoots' of tourism recovery are starting to appear. Demand among travellers is on the rise. There is a pent-up desire with people who want to visit friends and relatives, take a much-needed break, or simply to return to some normality. Preparing now for travel regrowth is important.
Domestic travel and short booking lead times are the current play-makers, and while the reactivation of long-haul and extended tourism is still a way off for many countries, international tourism will recover – it's just going to take time!
It's important to remember that tourism recovery, regardless of country, will not be linear. Some regions will open sooner than others. With summer in full swing, travel in Europe is resuming. It's peak travel season there, and even with the risk of Covid, it's not stopping travellers who have been grounded for too long and feel the need to explore. Luxury travel and adventure travel are also expected to be front-runners in the recovery.
For anyone looking to travel, safety is a primary concern. Tourists are looking to the experts to help navigate that uncertainty, and for the advice and reassurance that Travel Agents, Tour Operators and Destination Management Companies (DMCs) offer.
The development of a proven vaccine will be a game changer, and once countries begin opening their borders to those with proof of vaccination international tourism can start to genuinely rebuild.
WHY IT'S IMPORTANT TO PREPARE NOW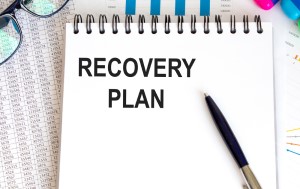 Whilst we may not know when we can be sure tourism will recover, we're already seeing signs of it in the domestic sector and in some regional short-haul markets. What's important for tour operators and DMCs now is to have the ability to react quickly when required. Being prepared for an increase in demand from your agents and clients, alongside new ways of doing business online, will put you in the best position to take advantage and ensure business growth when tourism recovery really starts to accelerate. Using resilience strategies now, planning, and focusing on what you can do rather than what you can't control, are healthy approaches to help get your business through and build confidence. So what does this involve?
The need to harness technology – travel technology will be a major component of every travel company's re-growth plans. Digitalisation of key business processes from purchasing through to sales and operations will help increase profitability and maximise efficiency
Great communication – all players in the industry, but particularly inbound and outbound operators, will need to make sure their communications are top notch. They need to stay in touch with suppliers and their offers, as well as their safety information. Travellers will be looking to tour operators as the experts in keeping safe while travelling
Keeping up with new products and special offers – hotels and activity suppliers will be ramping up their marketing strategies to encourage domestic and international tourism. Tour operators need to stay abreast of it, and consume new deals and information swiftly so they're in the best position to make recommendations to travellers
Instant or very short turn-around times will be critical to win business – outbound tour operators and travel agents will be looking to quote and book ground product from inbound operators and DMCs quickly and efficiently
Quickly deliver attractive digital quotes with latest deals and safety information from suppliers – this needs to be a primary goal for inbound tour operators and DMCs
HOW TOURPLAN IS HELPING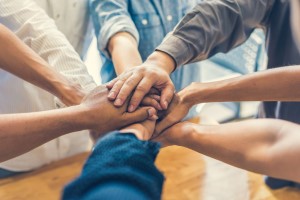 Our CEO, Peter Trumic, recently said: "We're moving forward, getting ready for the vaccines, the borders re-opening, the airlines flying, and our industry to emerge from the depths. We're standing alongside our clients through this difficult and uncertain period."
A range of Tourplan 'Ready for Recovery' Projects have been designed to assist our clients prepare for tourism recovery. These are tailored to key focus areas such as supplier connectivity, online distribution and operational efficiency, are easily carried out online, and are well suited for our current industry downtime.
Like most other businesses who've had to relocate to home offices, using latest online technologies has helped improve our own efficiencies, in turn helping our clients with exciting new implementation, training and consultancy services.
We've also welcomed new clients across Asia, North America, South America and South Africa, even during the Covid era, and we're supporting their efforts to prepare for recovery of the tourism industry.
Much of the information we've included in this blog is the result of talking to people in all areas of tourism, on a global scale. We've been in regular contact with industry players since the Covid-19 era began, and the insights we've gleaned are ones we want to share with our clients and colleagues so they're in the best possible shape to meet the challenges of the 'new normal' in tourism. Communication is going to be one of the key drivers underpinning recovery, so it's essential for operators to stay in touch with all players and stakeholders. We will see tourism regrowth, there will be many demands and new challenges, but also opportunities available to those ready to take them.
If you'd like to learn more about how Tourplan can help your business to prepare for tourism recovery, don't hesitate to get in touch. You can also request a demo to let us show you how Tourplan can digitalise your business.