They're not one-size-fits-all, these are the key attributes tour operators and DMCs should look for …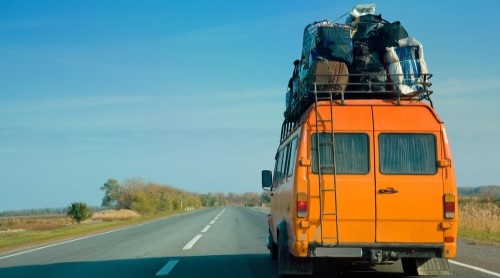 Have you ever tried to fit a square peg into a round hole – or its equivalent? It's frustrating, time-consuming, and prone to error. And if you do manage to approximate a solution, it's usually far from ideal.
The same applies to quoting and booking systems, which are at the heart of any tour operator and DMC's business. If you don't have one that's fit for purpose – that meets the requirements of your business – you're going to be spending a lot of time on manual workarounds as you attempt to make the system perform in a way it's not designed for.
Knowing your clientele and business requirements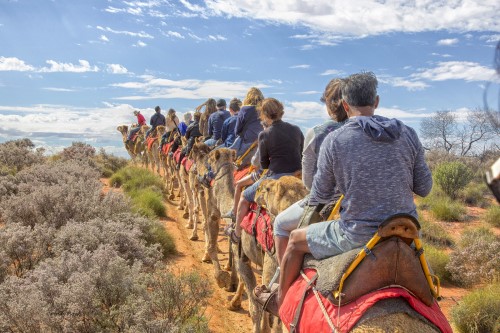 Travellers generally fall into one of three categories: F.I.Ts, Groups and MICE.
When you begin your due diligence in your search for a quoting and booking solution, you'll find a large number that cater for FITs, but very few for Groups and MICE, and even less that do all three. And depending on the nature of your business, you need to know what to look for in each one – you want to maximise your investment with a solution that's fit for your purpose.
For FITs, online connectivity to accommodation and activity supplier systems such as channel managers and bedbanks will likely be very important for future-proofing your investment. Add to that you may need to provide your agents and clients with 24/7 web booking facilities and direct online (API) connectivity options.
For Groups and MICE, there's often a number of complex operations taking place behind the scenes. The devil is in the detail; for example, if the group is with a guide, are they being offered free accommodation at the hotel? Are their meals also being comped? Are the group members in single rooms, or are they happy with twin-share arrangements? Do hotel staff need to place something in the rooms, like a tour pack or customised menus?
If you're a tour business that started out as an FIT provider and has since expanded to take on Groups and MICE, it's likely the quoting and booking system you began with won't be able to accommodate the increased demand that growth brings. Complex challenges like those noted above require advanced functionality, which most FIT solutions simply don't offer.
Getting the basics right
From the outset, it's essential to understand that quoting and booking are two separate functions. For groups in particular, some functionality is unique to quoting. However, there are some common requirements across all business types. So whether you cater for FITs, Groups, MICE or a combination of all three, the tour operator solution you eventually decide on should include these basics:
Flexibility – needs to be able to manage any type of product. Additionally, it should have the ability to quote for ad hoc products, i.e. those which don't have a contracted rate or supplier
Commonly used itineraries – it needs to have the ability to pre-define these, which can then be utilised to swiftly build customised detailed quotations and bookings
A 'Pricing Rules' engine – providing complete flexibility to define and quickly adjust date sensitive product mark-ups, commissions and discounts for any combinations of your markets, brands, clients, suppliers and products
Change management – quotations often require several iterations before confirmation, so the solution should have the ability to easily allow changes such as travel date adjustments / inserting or removing days from an itinerary / re-ordering individual or multiple services – and automatic price recalculations should be built in. But even once confirmed, the itinerary and/or passenger details may still change a number of times prior to travel – it's essential the solution can also handle this efficiently and effectively
Pricing adjustments – these must be security controlled, and allow the user to override pricing per service and/or for the overall itinerary
Multi-currency – essential for working with international agents and clients
Built-in diaries – to remind teams about key events, such as the expiration of hotel options, or ad-hoc supplier pre-payments required to hold a booking
Operational tools – ensuring suppliers and your operations teams are fully informed with the latest booking and passenger details
Fully integrated accounting – this enables your tour management team to see the per-booking financial information, including booking profitability and outstanding agent/client payments
Additionally, a quoting and booking solution should be able to produce content-rich, attractive quotes/proposals in printed and online formats, easily convert quotes to confirmed bookings, and provide automated supplier communications, allowing suppliers to confirm services online.
The importance of documentation
Whether it's for your clients, agents or suppliers, your documentation should be attractive, personalised and professional. It can sometimes mean the difference between winning and losing business, so a quoting and booking solution must give you the tools to completely define any agent, client and supplier documents including:
Quotations / Proposals
Detailed and summary itineraries
Client and agent confirmations with the ability to include payment and tax information where required
Supplier requests, confirmations, rooming lists, amendments and cancellations
Be wary of pre-set templates – these are often difficult and costly to customise or update.
When F.I.T is fit-for-purpose
If your business is catering for FIT clients, look for a quoting and booking solution that:
Allows easy manipulation of passenger and room configurations per individual service within the itinerary
Seamlessly books suppliers online from external systems, including accommodation bedbanks, channel managers and GDS/CRS systems, as well as tours, activities, and transfers providers
Has built-in CRM facilities if you manage retail (B2C) bookings
It's also very important to consider online distribution capabilities. Comprehensive online sales and distribution tools will help your FIT departments to win new business by utilising:
A B2B website for your agents/clients to quote and book your products 24/7
An automated online tariff for your agents to view or download
Product content media libraries
A distribution API already connected to travel companies on a global scale
The complexities of Groups and MICE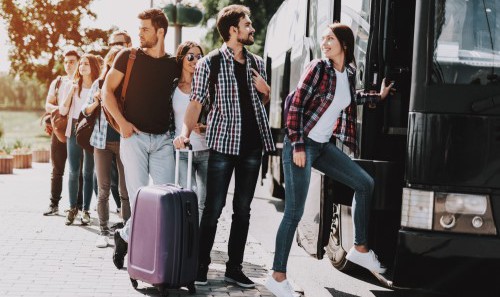 Whether your business has grown from FIT to include Groups and MICE, or you've always specialised in group travel, your quoting and booking solution requires advanced functionality. You need a system with the technology to handle multiple itineraries, each with its own room/passenger configurations and services list, all within a single group booking file. The solution also needs to have the ability to:
Quote for multiple passenger numbers simultaneously, with automatic adjustments for different vehicle sizes and per group service costs
Automatically handle FOC (free of charge), tour leader, driver and guide costs
Manage and import passenger rooming lists – so as to bypass time-consuming manual tasks
Attempting to manipulate a quoting and booking solution that has not been designed for Groups and MICE is likely to leave you frustrated, waste your time and quite possibly cause your business reputational damage with constant errors.
Tourplan – ticking all the boxes
At the core of our solution is a fully integrated quoting and booking system. It features advanced – and more importantly specialised – functionality to handle all three business types: FIT, Groups and MICE. Not only that, it's flexible, fully supported globally, and continually evolving over time in line with industry trends and new technology. Enhancements and new components become available as a natural part of the product innovation cycle.
While you're assessing quoting and booking solutions, be very clear about your objectives and business requirements. Once you've narrowed your choices down to a shortlist, take the time to seek out and digest reviews – what have others said about the solution? And don't compromise on your requirements or you'll inevitably face problems down the track, and only constrain the strategic growth you are looking to make.
Ready to let technology give your business new life? Contact us for a demonstration of how Tourplan ticks all your quoting and booking boxes.