Why a cloud mindset is key for tour operators and DMCs in 2022 and beyond
To s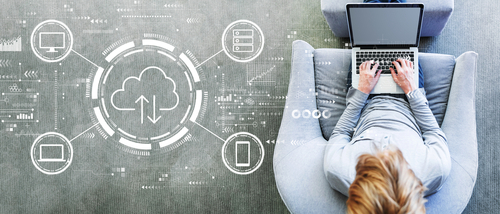 ay that it's been a challenging couple of years for the tourism industry would be an understatement. Despite Covid-19 restricting travel on a global basis, tour operators and DMCs have been working hard to get ready for an upswing in international tourism as we now start to recover from the pandemic.
What this means is that travel companies will need to scale up swiftly; they'll no longer be able to rely on legacy systems that can't take the weight and complexity of increased demand. Accenture's Travel Report revealed that 40% of hospitality and airline senior executives have a strategy to move legacy applications to the cloud at an enterprise level. But strategy and scale are not the same thing; the same report showed that only 30% of travel companies today are implementing cloud in ways that optimise performance. These are organisations that have the right mindset and will be leveraging cloud technology to innovate and operate, balancing cost efficiency and speed to market, and developing new services and capabilities as travel re-emerges.
What benefits will cloud computing bring to tour operator applications?
All tour companies will need to ramp up promptly as new travel demands kick in, so it's crucial to examine your current IT infrastructure and determine the best solution for hosting tour applications.
Cloud environments enable this to happen quickly and cost effectively, without the high cost of procuring new in-house equipment. There's also the essential supplier and agent connectivity components to consider; making the move to the cloud ensures efficient and secure communications between systems, without the headache of multiple technical hoops to jump through. This is a key benefit of cloud computing.
Let's take a look at some of the other key benefits cloud technology offers tour operators and DMCs: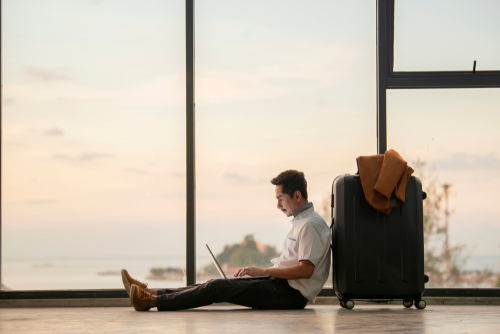 Flexibility – when your tour applications are hosted in the cloud, you're able to dynamically respond to changes in demand. Crucial for tour operators as they look to increase their resources to align with the increase in business.
Greater mobility – all industries have had to embrace new ways of working, and tourism is no exception. In this new world, mobility is key. Even as we recover from Covid more and more teams are working from home, or mixing office and home-based hours. Cloud solutions make this completely seamless and hassle-free.
Reduced costs – you're freed from the burden of managing IT infrastructure, which is handled by the cloud provider. You no longer have to maintain servers and purchase software licenses. Typically, cloud pricing works on a monthly subscription basis, rather than as a capital expense.
The ability to scale – we keep coming back to this one because it's going to be crucial for tour operators and DMCs as the appetite for travel increases. Cloud environments are high-speed and load-balanced, meaning you can scale up without facing significant additional costs.
Continuity and Reliability – major cloud providers supply hosting for 1000's of companies via multiple data centres around the world – they are highly tuned for systems monitoring, rapid and automated recovery in the event of hardware failure, and onsite plus offsite backups – all peace of mind that your business can keep running 24/7/365
In addition, cloud providers generally offer very good layers of security to protect personal data – an essential and often legal requirement for tour operators and DMCs. Security which offers good protection against cyber-attack; storing data and documents in the cloud is much safer than on a physical in-house server.
Getting into the 'cloud mindset'
Cloud technology means a new way of working – easier, more efficient, with increased security and scalability. According to Accenture's report, there are three mindset shifts to scale cloud: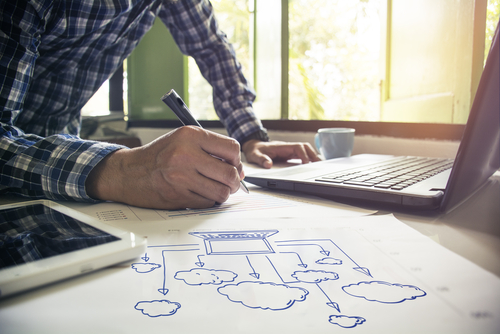 Think technology to grow business – move from a mindset that a CIO drives IT and instead focus on recovery and future growth. Travel CIOs need to double down on business value delivery, emphasising growth priorities and KPIs.
Think new ways of working – because your current systems are working today doesn't mean they'll have the agility to scale up in the future. Covid has shone a spotlight on how inflexible on-premise, legacy systems can be, lacking the agility to enable you to respond to massive disruption.
Think success beyond the change – the report found that despite increasing evidence to the contrary, many tour operators still see the cloud as too risky. What's needed is a shift from fear around that risk to confidence in the many benefits cloud technology provides.
These three fundamental mindset changes need to happen at all levels. Both executives and team leaders need to be on board to drive a move to the cloud, and ensure the team is focused on leveraging the technology as an essential tool for their new world of travel.
Tour operators and DMCs embracing the cloud mindset will be ideally placed to respond to post-Covid travel demand, giving them the edge on their competitors. Through crisis comes opportunity; Covid has highlighted the need to innovate as a vital part of business growth in the tourism industry.
Tourplan Cloud is used today by 30% of our clients, large and small. Designed around and optimised for Tourplan technology, personal data security, and tourism industry requirements, it offers Tourplan clients a fast, easy, efficient, secure and inexpensive option. Request a demo today so you can see the immediate benefits of the 'Tourplan Cloud' platform in action.