In response to continued business growth Tourplan is pleased to announce a key expansion of the Tourplan Board – that of the appointment of a non-executive board chairperson. Mark Bowman will be joining forces with existing company directors – Peter Trumic, John Snelling, and Craig Gray – in this significant new strategic role.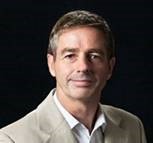 Mark is a professional director and experienced chair. He brings to the Tourplan Board an extensive range of governance and business skills. His responsibilities will include working with the company to lead us into a more formal board environment. This will provide Tourplan with greater depth and clarity in decision making processes for future strategies.
One of Mark's initial responsibilities will be to participate in the global executive team summit later this year. He is looking forward to meeting all of Tourplan's regional managers and senior personnel, and further developing his understanding of our clients, people, products and services.